California Water Story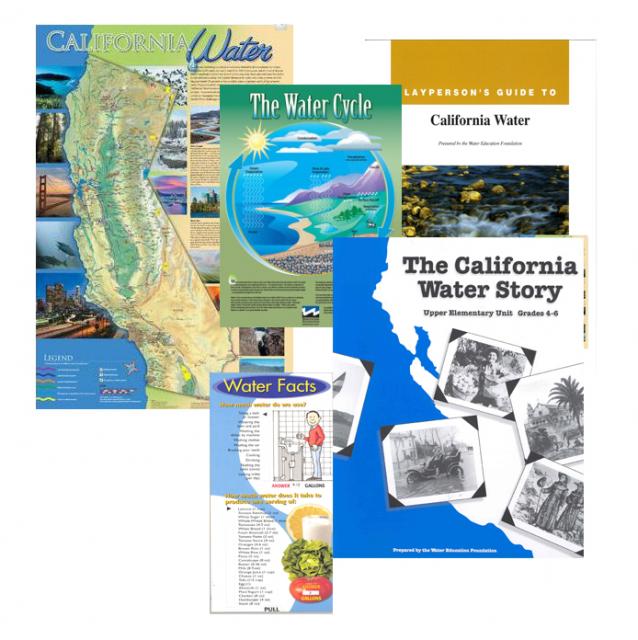 A multi-disciplinary approach to teaching about water as one of California's most important resources, California Water Story is designed for use in grades 4-6. The lessons integrate many subject areas (geography, history, science, math and art) and are designed to help students develop specific skills (critical thinking, organizing data, predicting, mapping and graphing).
The program set includes a 24-page lesson plan booklet with worksheets and evaluation devices which may be duplicated, teacher instructions and background material, a video, the California Water Map, the Layperson's Guide to California Water, Water Fact Card, Hydrologic Cycle Poster and water awareness stickers. Materials can be duplicated for years of use.