Headwaters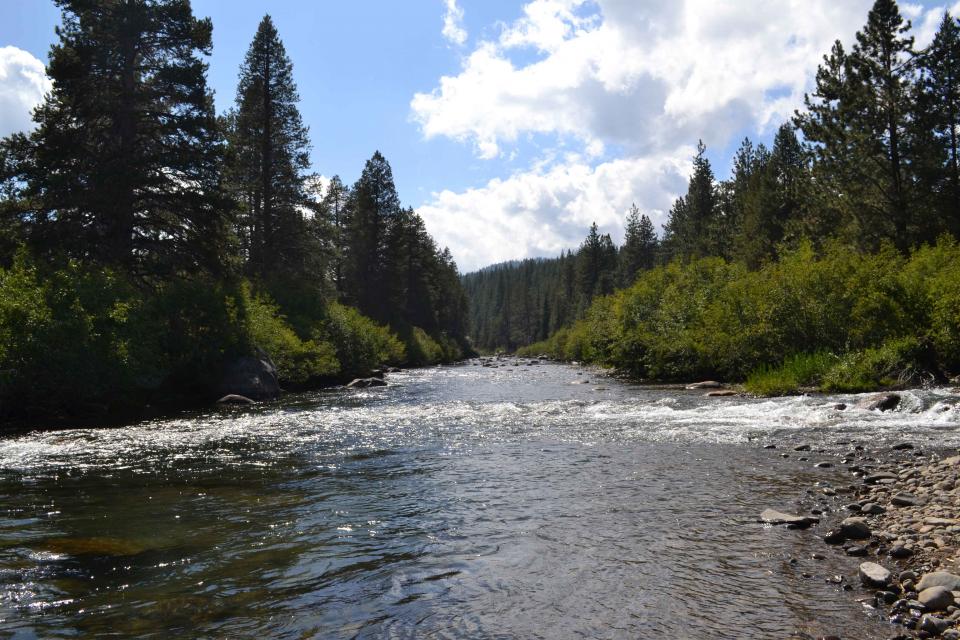 Headwaters are the source of a stream or river. They are located at the furthest point from where the water body empties or merges with another.
The size and strength of a river's flow are not necessarily determined by its starting point, though the physical, biological and chemical features of headwaters can have profound impacts on downstream waters. The organisms, sediments, minerals, contaminants and other chemicals either deposited by runoff or naturally occurring in these river sources are dispersed throughout the length of the body of water. Consequently, headwater health is a major focus of scientists concerned with habitats or water quality.
Examples of Headwaters in California 
Most headwaters are either streams – formed by melted ice and snow – or springs, which are products of overflow from aquifers. The Sacramento River's headwater is from a spring at Mt. Shasta City Park while the middle fork of the San Joaquin River's headwater is, uniquely enough, a lake in the Sierras called Thousand Island Lake.
The Santa Ana River's headwaters are streams in the San Bernardino Mountains that are created by snowmelt. The Los Angeles River is an example of a waterway with headwaters formed from the confluence (or merging) of two smaller bodies of water, in this case Bell and Calabasas creeks, fed by surrounding hills and mountains in the western San Fernando Valley.